Gönüllülük Günü Sergisi @ Istanbul Özel Robert Lisesi


Istanbul Özel Amerikan Lisesi'nde Gönüllülük Günü Kapsamında Arı ya olan tutkumuzu ve bu alanda gönüllü olarak yapmakta olduğumuz çalışmalarımızı doğal arıcı Beyza Yavuz un da katılımı ile birlikte öğrenciler ile paylaştık. Bir kovanın içerisinden gelen arı konuşmalarını canlandıran ses enstalasyonu, balmumundan krem ve mum yapımı standları öğrencilerin ilgi kaynağı oldu.

Bağlantılar @ Feriye Köşkü, İstanbul, 26-27 Eylül 2019


Türkiye'deki Hollanda Kültür Departmanı , Istanbul Kültür Sanat Vakfı isbirliğinde düzenlenen Türkiye'nin çeşitli bölgelerindeki sanat alanları ve sanatçıları arasındaki dayanışmayı desteklemek amacı ile düzenlenen toplantıda Arı Aşkına! kolektif çalışmalarını ve bahçeye özel floranın arılara olan ilişkisini bir enstelasyon ile sergiledi.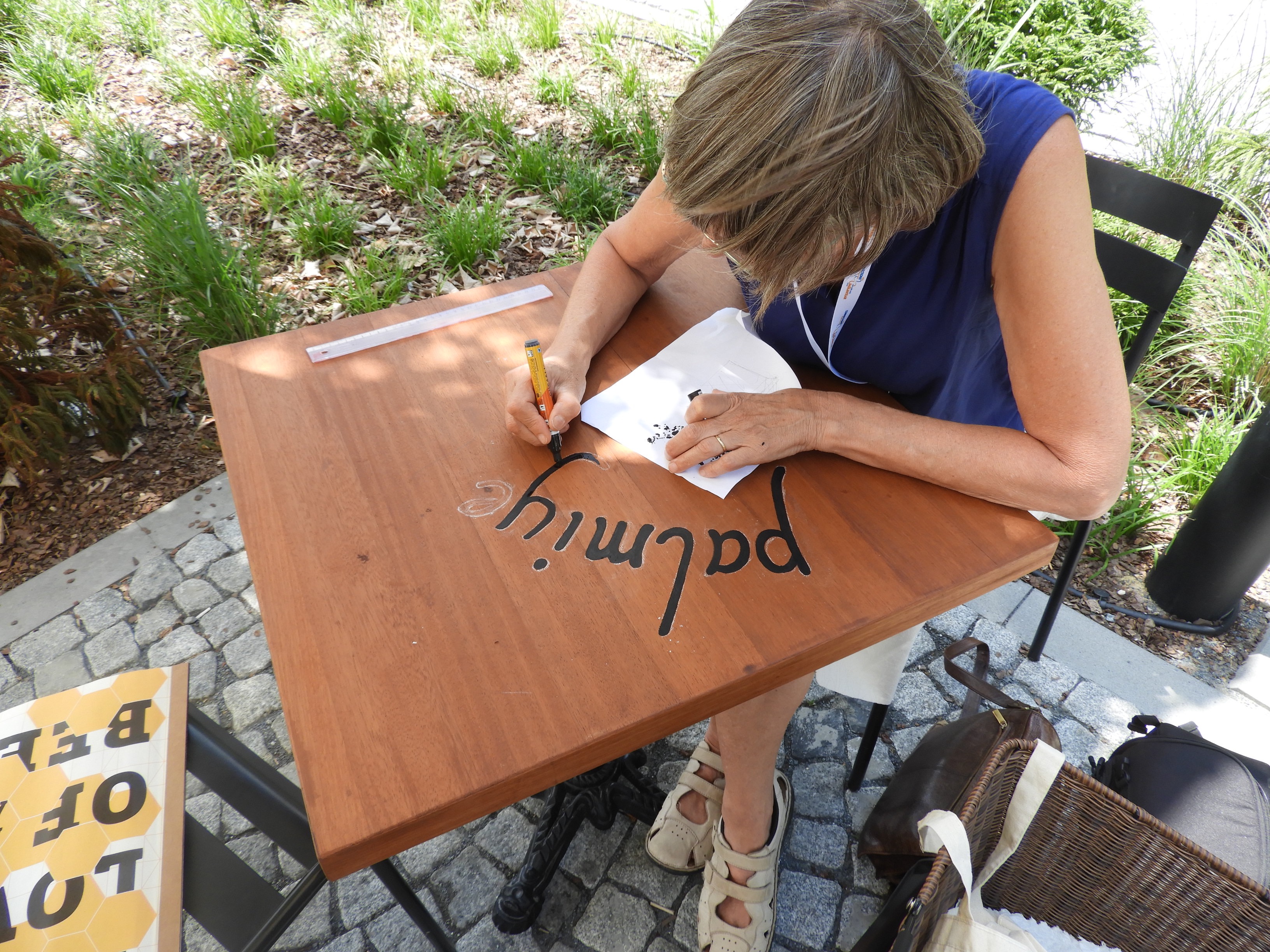 Exhibitions and Lectures:

As young participants get actively engaged in environmental issues, they develop a more critical eye towards behavior patterns of society. At the same time, expressed and materialized through art, their ideas reach a greater audience. Just like bees pollinate for nature, students creatively pollinate ideas through art. For sustainability each pollen counts.
At a time where ecological balance is under threat,
For the Love of Bee!
wishes for more youth projects to tackle the delicate human-nature relationship through art, and to be an example to such projects.
click for the al
bum
Poster Workshop @ Şirince, Nesin Art Village, Muğla


At Nesin Art Village on 20-25 September 2021, We organized a workshop that adresses the relationship of bees and the systems that ensure the continuity of nature and the human being. The workshop aimed to increase the sensitivity of young people in both ecology and art by transforming the shared knowledge in this field into an artistic production. Our narratives on the impact of humans on bees and nature were enriched by the views and contributions of our participants from different disciplines, and opened up fruitful discussions. It provided an opportunity to look at the bee-nature-human relationship from a broad perspective and to deepen our sensitivity, as well as offering a platformto experience an intense collective production processes.

Our workshop took place as a sub project of 'Interdisciplinary Collective Studies for Social Change' consisting of 6 Programs curated by Işın Önol.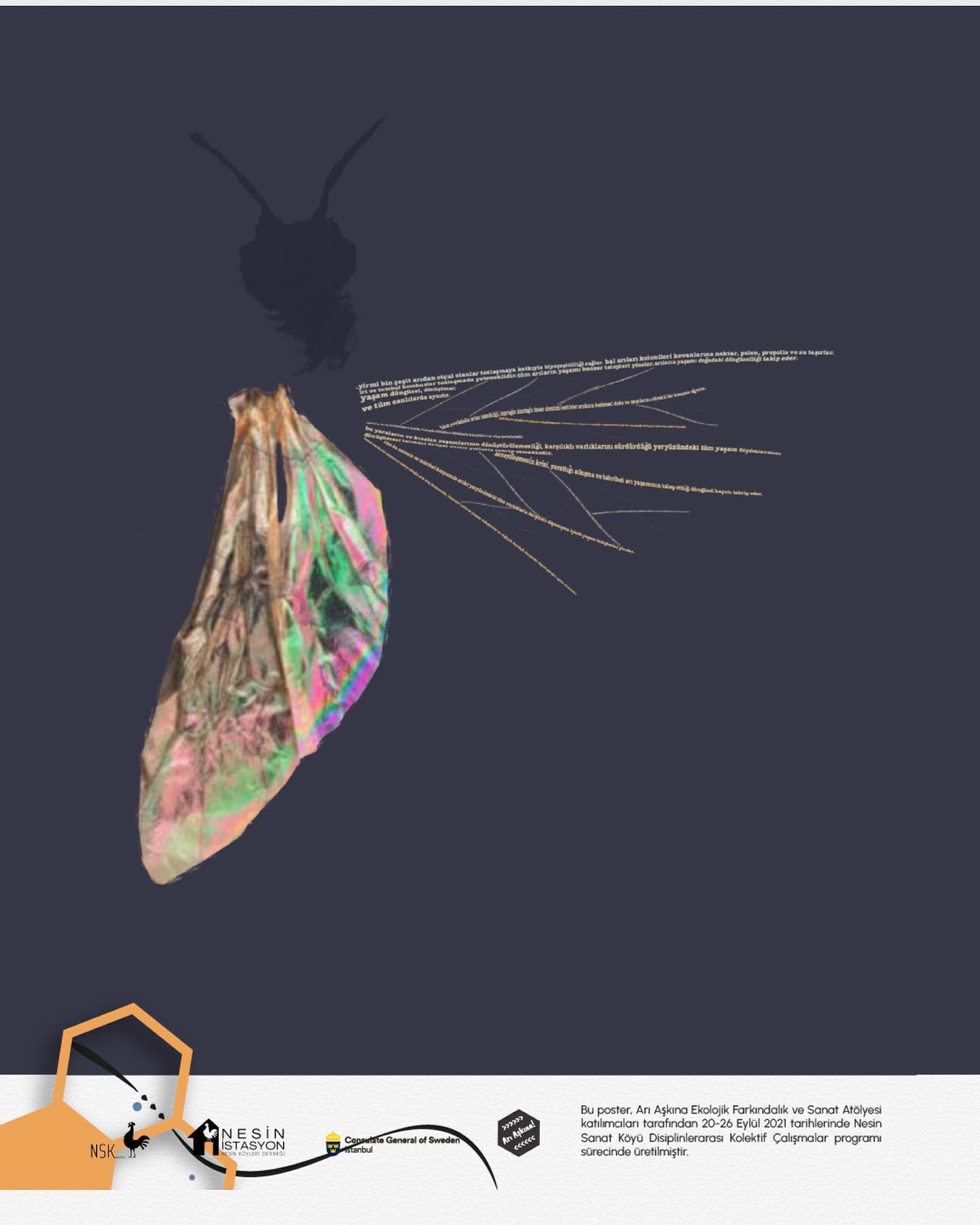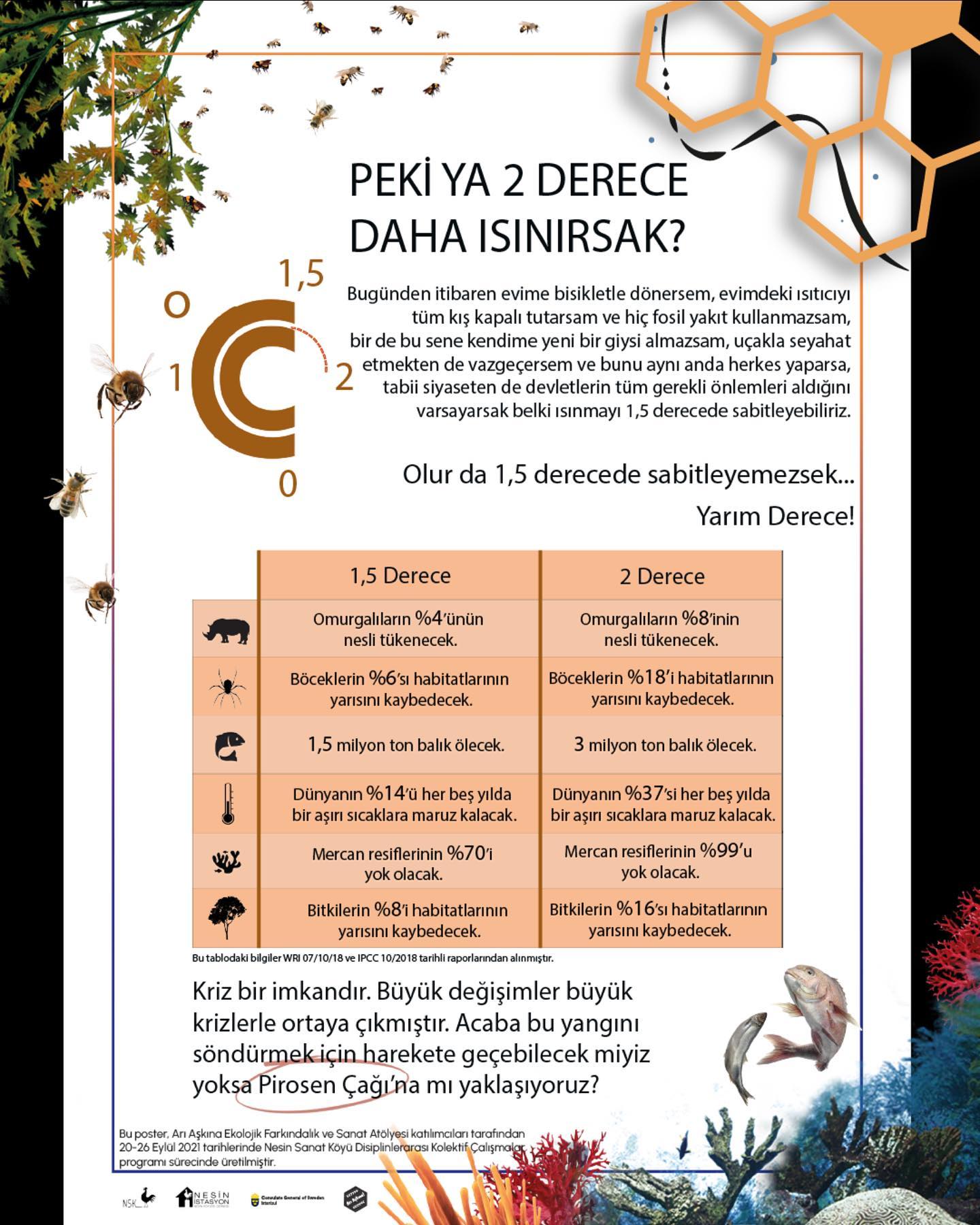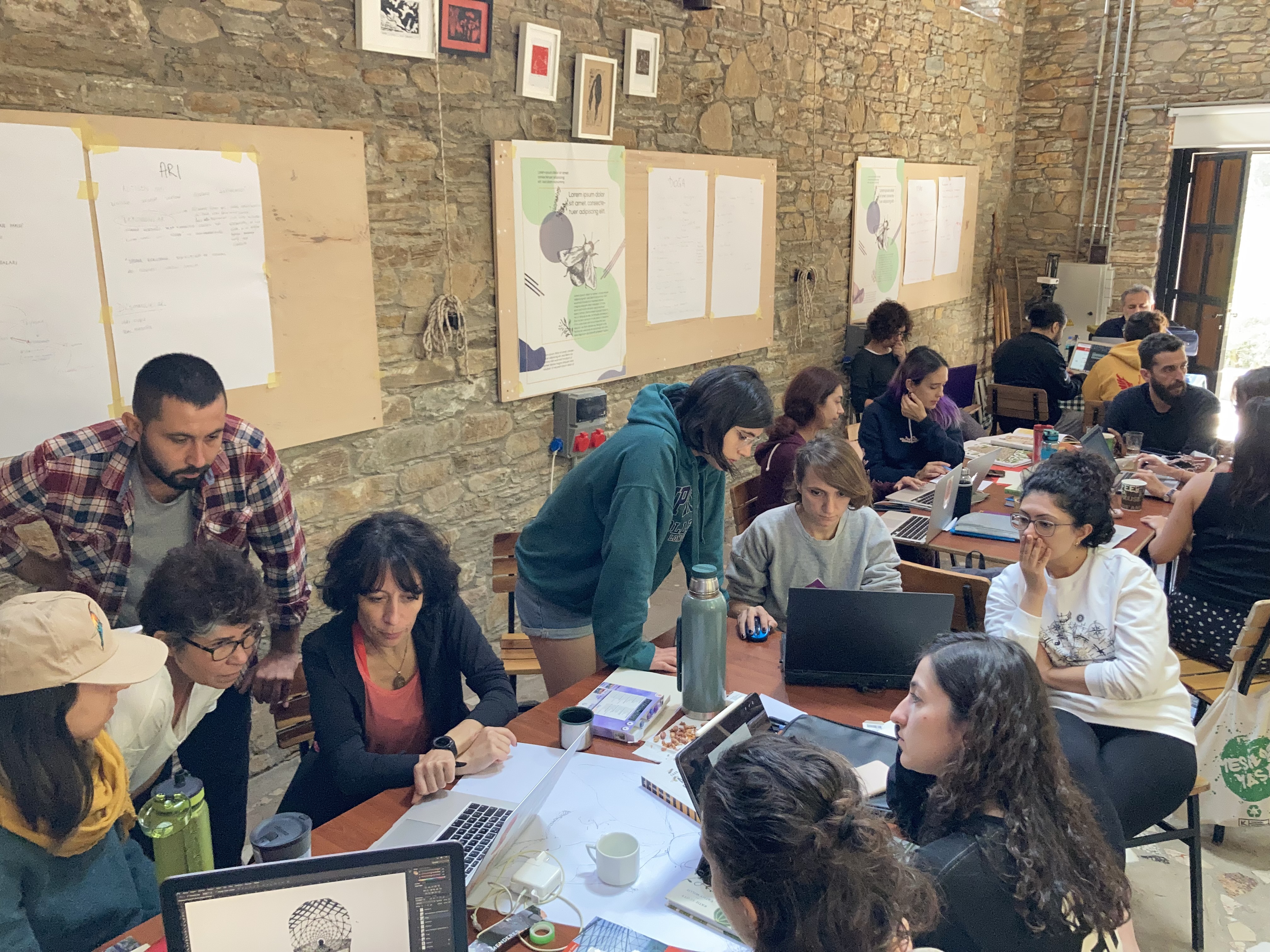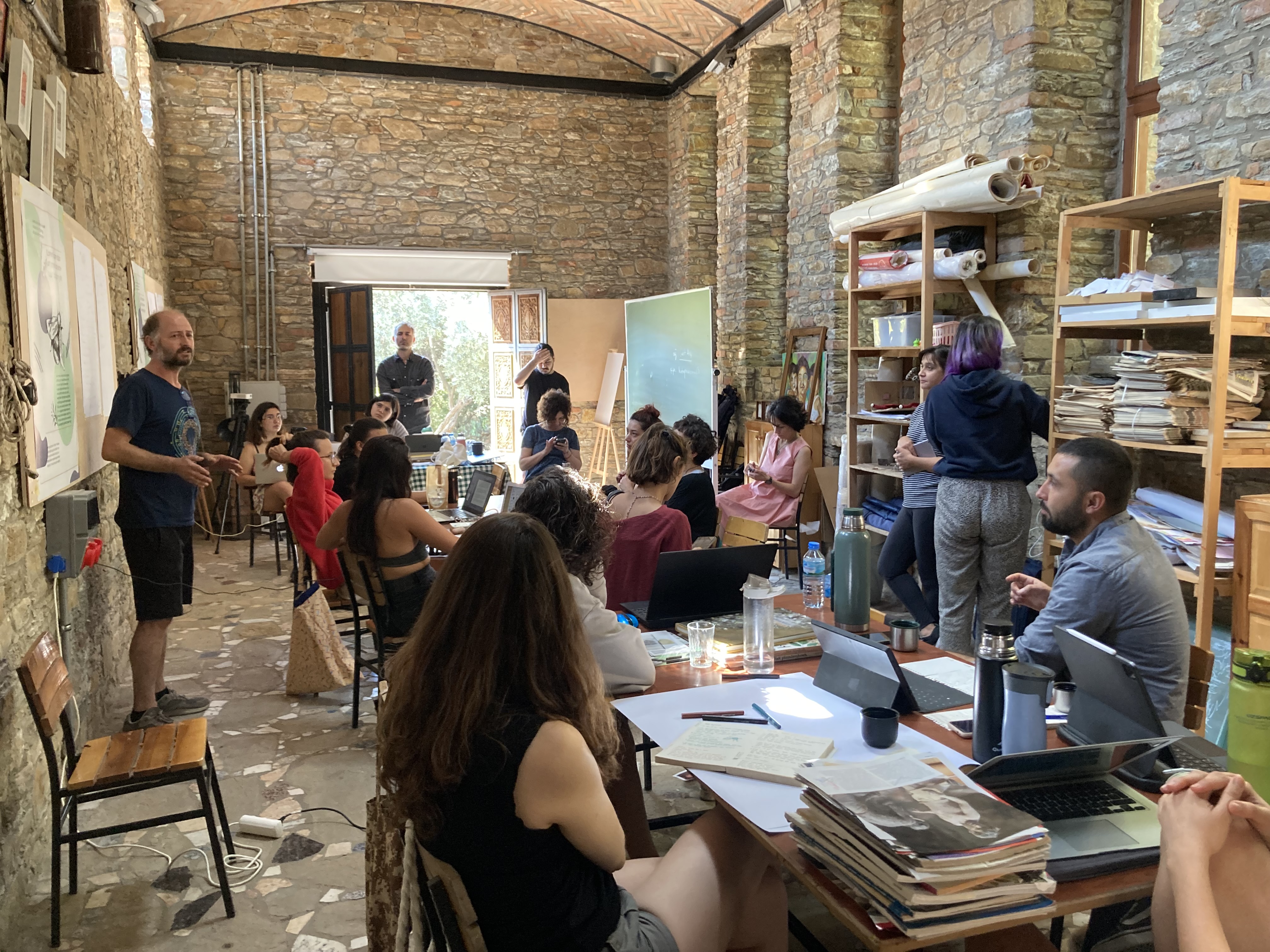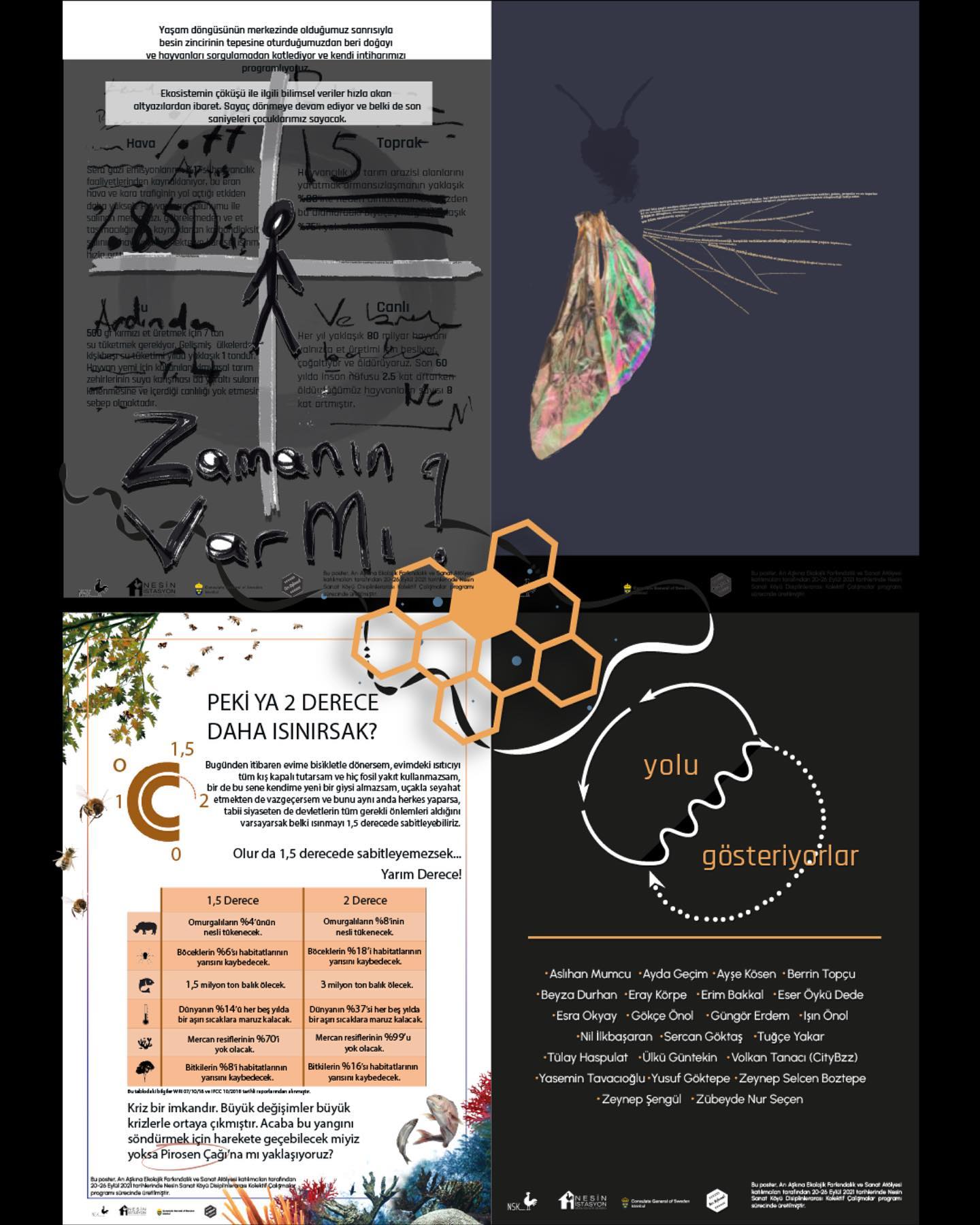 Bee Hotel Workshop @ Gümüşlük Festival Center, Bodrum, Muğla


On September 15-16, 2021, we offered information on biodiversity and the impact of human on earth . The consumption craze, climate change, regional fires, depletion of natural resources were some of the topics in our narratives, games and competitions with the youth of Peksimet village.
In order to maintain the fragile interdependencies and the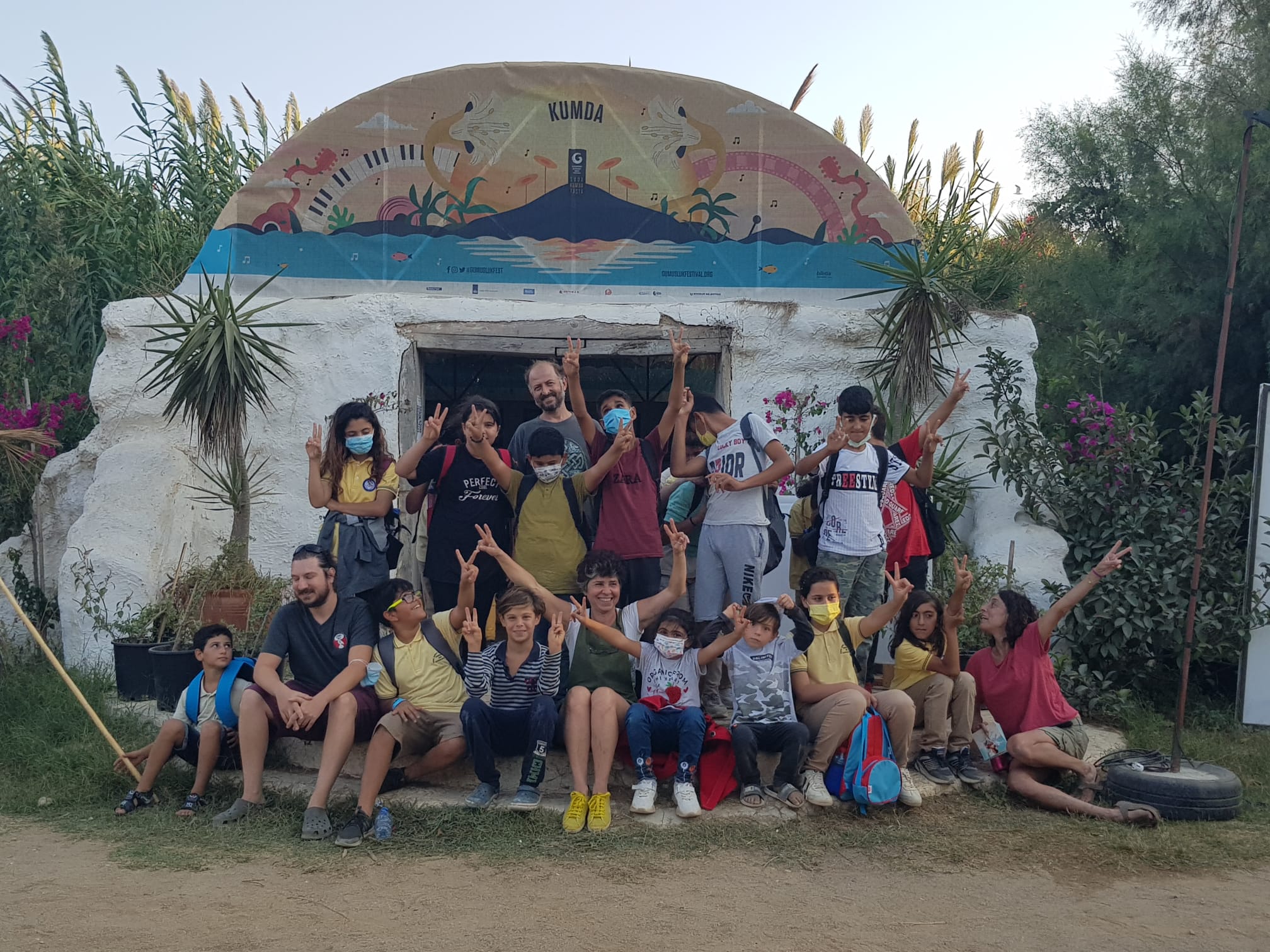 ecological balances in the system, we decided to start changing our own daily habits. "Green Preferences" will constitute the first steps the participants would take for this purpose and that they will convey to their networks. I hope these steps will turn into steps of change that will affect climate policies.

Village Cinema Workshop @ Bodrum Health Foundation for the Disabled , Bodrum, Muğla


On September 15-16, 2021, we screened the "Bee Movie" for the village youth at two different locations. One was with the partnership of Bodrum Disabled Health Foundation and the other was in collaboration with PekDer, Peksimet Education and Culture Association. Before the Movie we made a brief presentation about the subject.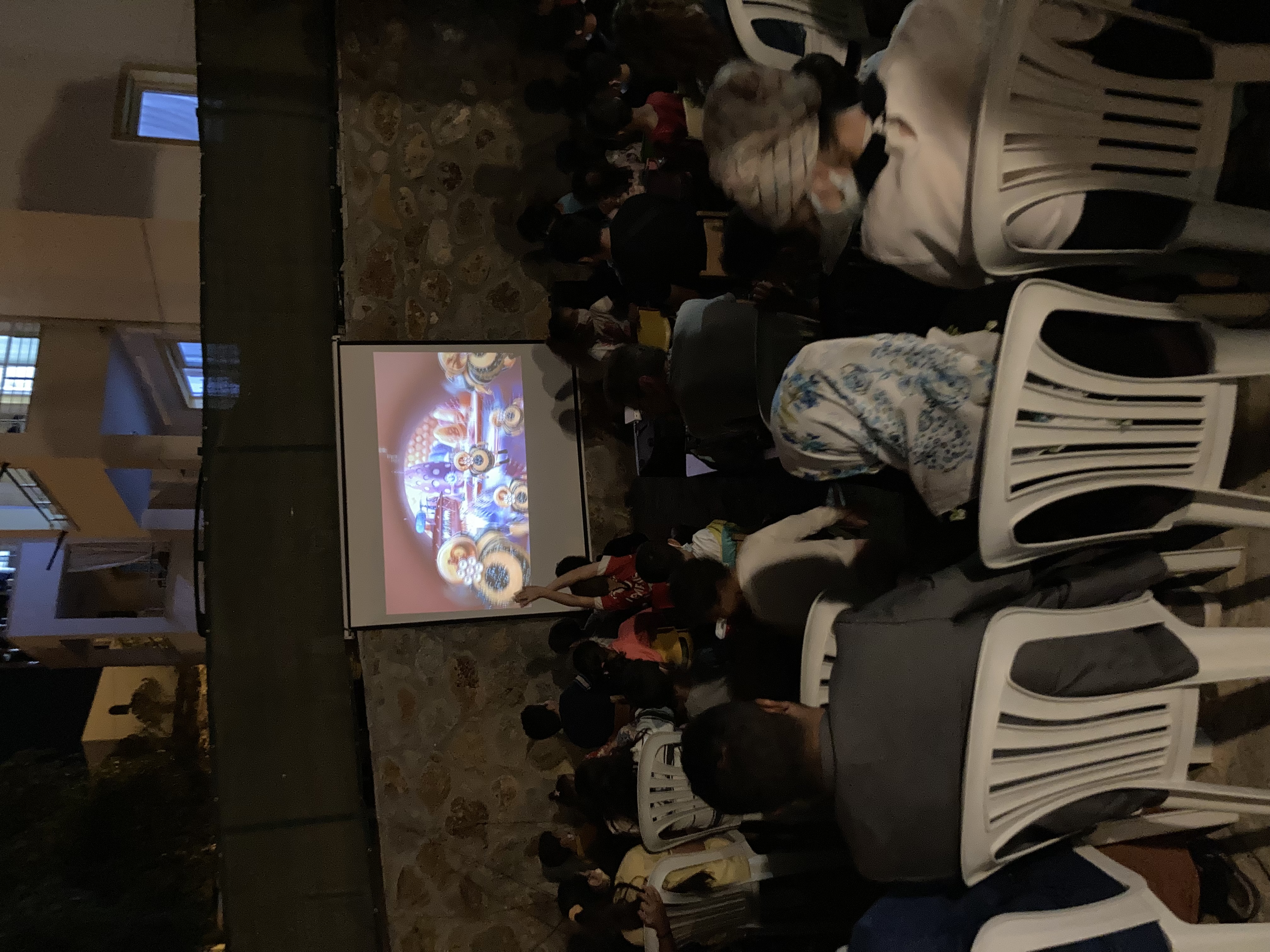 Animation and Story Telling Workshop @ Mimar Sinan University Fine Arts Department, Istanbul


We started the series of children's stories for the Love of the Bee with the invitation of the instructor Başak Ürkmez in the 2020 spring semester of MSGSF, Graphic Design 3rd grade students Animation Storytelling course.
The pandemic situation, which developed after the first face-to-face lesson in February 2020, forced us to complete the entire process of informing, storytelling and design on the content digitally. This series of children's books, prepared in Turkish and English with the participation of 18 students, 18 different stories with unique animations are ready for publication.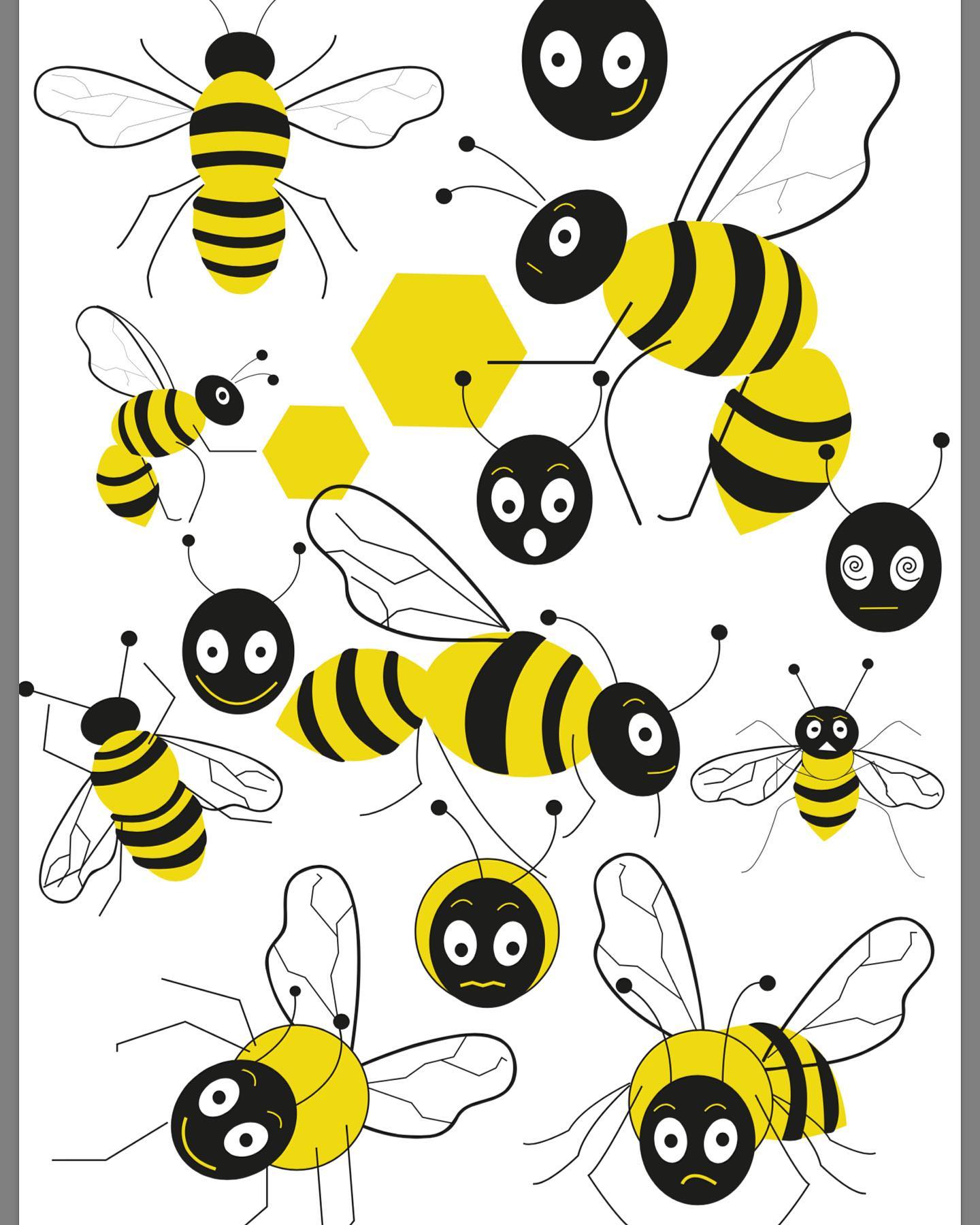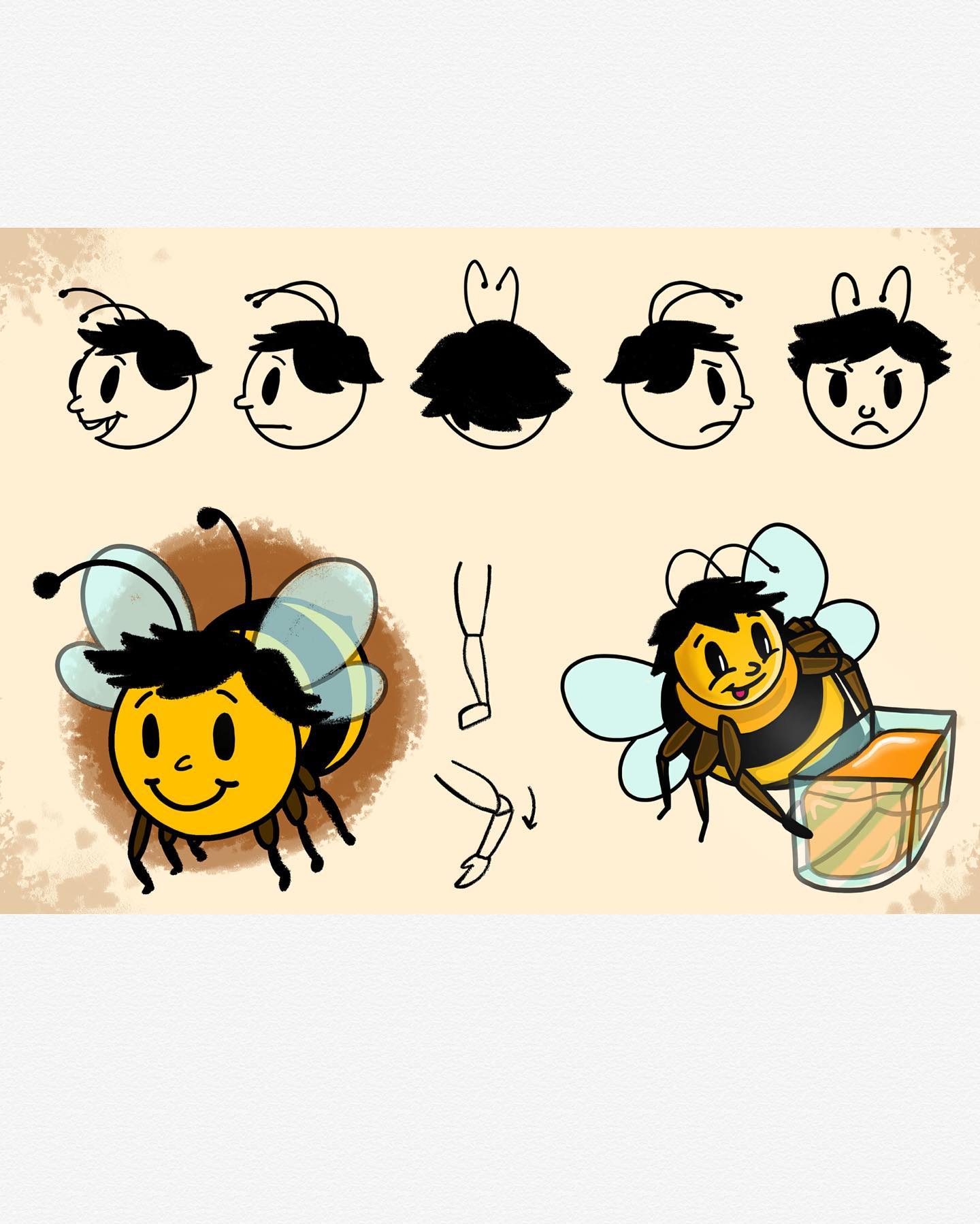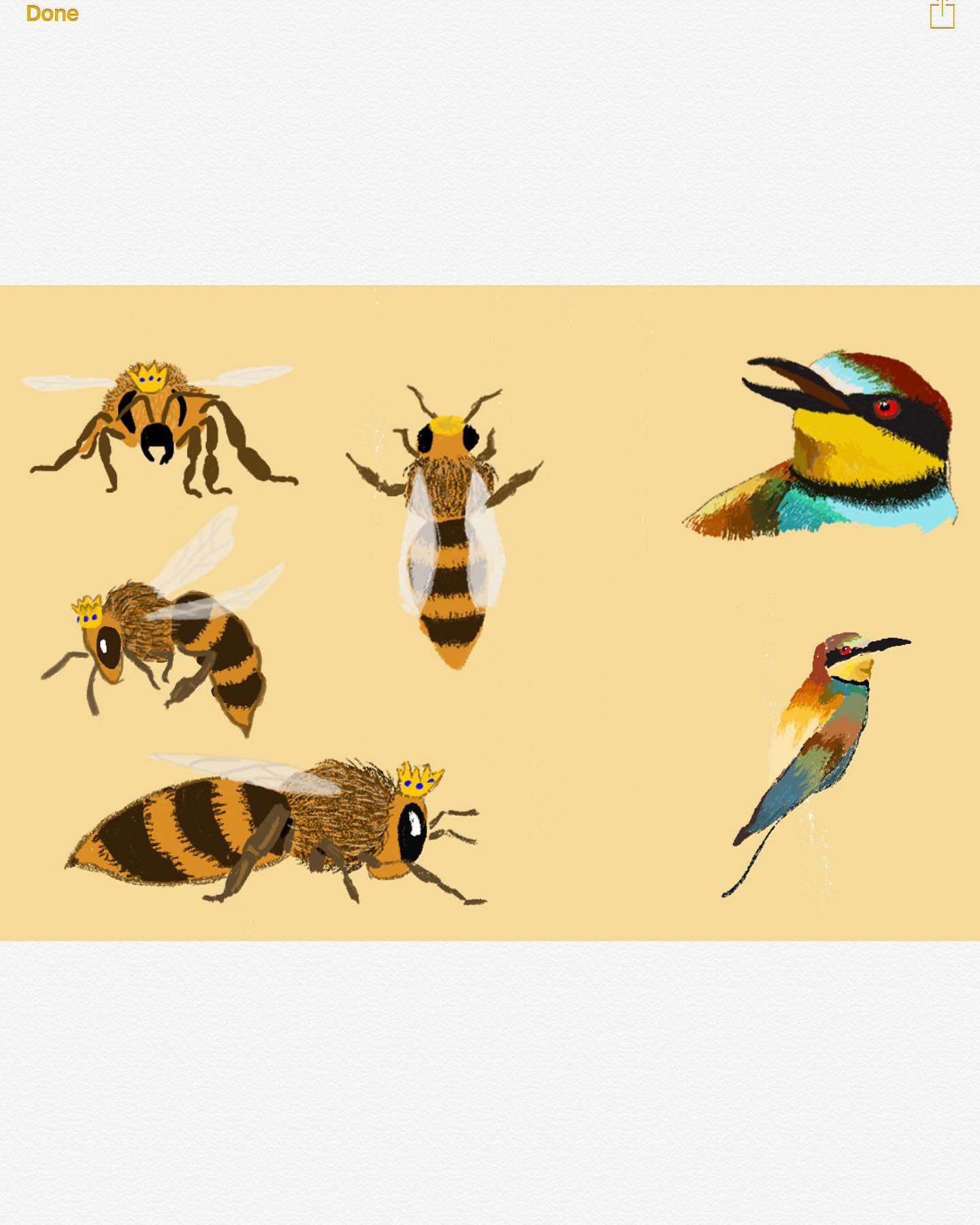 Play For the Love of Bee! Workshop @ Muğla


Between 30 October - 2 November 2019, Fethiye, Zorlar Village Secondary School and Istanbul Robert College students came together in Zorlar village. The bee-nature-human relationship formed the basis of a three-day program for 8th grade students. The program offered a space for the exchange of information between the city and the village, theory and practice. Following the training conducted at the beginning of the hives of the natural beekeeper Beyza Yavuz, the students reinforced their knowledge with the desktop game designed by the For the Love of Bee! team.


Workshops
Following a research period starting in 2014
For the Love of Bee!
workshops reached more than 2,000 children and young adults across Turkey in 2017-2019.
For the Love of Bee!
workshops unfold in two phases. In phase one, participants learn about the life of bees and their impact on human life, followed by how individuals can care for both human and bee habitats. Young adults get a chance to meet with and learn from experts from a range of disciplines, including artists, beekeepers, botanists and designers. They can also observe bees in real life during bee yard visits.
In phase two, participants are coached on an art technique to transform their newly acquired knowledge into a material artifact. Each event workshop is curated individually, considering the skills of participants and utilizing traditional local crafts and materials. Local craftsmen are invited to join in the production process.
For the Love of Bee!
Art Workshops take place in public spaces that maximize participation, and become incubation platforms for further conversations on the topic.
click for the album
For the Love of Bee! program is designed and executed by Güngör Erdem, Nil İlkbaşaran and Maria Sezer, and realized with the support of the Consulate General of the Netherlands and Dutch Culture.
We would like to thank everyone who hosted, supported and collaborated with us in our work:



Açık Radyo
Amerikan Özel Robert Lisesi
Ata Koleji
Beykoz Arıcılar Birliği
Bodrum Engelliler Sağlık Vakfı
Buğday, Ekolojik Yaşamı Destekleme Derneği
Darüşşafaka Vakıf Okulları
Deydaa Ekolojik Kampı
Europist, European Cultural Organization
Gümüşlük Festival Merkezi
Istanbul Çocuk ve Gençlik Sanat Bienali
Marmara Üniversitesi, Güzel Sanatlar Fakültesi
Mimar Sinan Universitesi, Güzel Sanatlar Fakültesi
Nesin Sanat Köyü
PekDer
Sinopale
Şile Bal Evi
Şile Yeryüzü Pazarı
TAGEM, Türkiye Tarımsal Araştırma ve Geliştirme Merkezi
Telvin Sanat Okulu
Terakki Vakıf Okulları
Türkiye Arıcılar Birliği
Zorlar Şehit Jandarma Onbaşı Hasan Küçükçoban Ortaokulu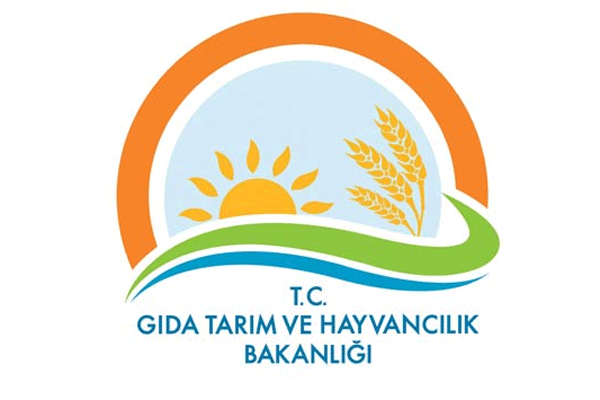 Ali Can Metin
Ayşegül Çelik
Beyza Yavuz
Burcu Çakıroğlu Gürel
Ceyda Kalyoncu
Chadha Elwared Mazigh
Deniz Çevikus
Deniz İlkbaşaran
Ece Haskan
Elif Ongan Tekçe
Eymen Aktel
Gülbahar Karaduman
Gülce Ertopuz
Hakan Başaran
Kadir Bulut
Kirsty Bogle
Pınar Akkurt
Sarp Şenesen
Sevil Çakmak
Talip Özer
Tuğçe Yakar
Yasin Bozkurt



Prof. Melih Görgün
Prof.Muhsin Doğaroğlu
Mustafa Kösoğlu
Ziya Şahin



Since 2014, Maria, Nil and Güngör we have been working together to share our love of nature with the name For the Love of Bee! . In this journey, we came together with different age groups and disciplines to raise awareness about Bees; Our project has grown organically like the cells of a honeycomb. We cooperated with different artists, institutions, associations. We are excited to develop this awareness effort in the artistic field and to be able to include many people.


Nil İlkbaşaran
is an interdisciplinary artist working primarily in participatory art projects , site specific installations with the intention of instigating a dialogue on everyday issues and revitalizing people's relationship to a place. She is interested in practices that bring together art and citizenship, as well as practices that create parallel communities unlikely to be established by other means. Nil lives and works in the Netherlands since 1997. Her artistic practice came to be following several years of managerial posts in the retail sector. She received her BA in Fine Arts at the Gerrit Rietveld Academy (2013) and MA in Art Praxis at the Dutch Art Institute (2016) in the Netherlands. www.nililkbasaran.com
Güngör Erdem,
employs ecological art that combines a lifestyle close to nature and creativity. He has been active in art production and exhibition since 2006 in Sinop, Turkey. Within the scope of Sinopale, the International Sinop Biennial, Erdem has organized several art events and conducted workshops including glass blowing.
Maria Sezer
, a Dutch artist living in Turkey, completed her MA in 1980 and her doctorate in 2004 at Mimar SInan Fine Arts University in Istanbul. She has been lecturing in Robert College and in Işık University. Her works, observing nature taking the bee to the core, took place both national and international exhibitions. A beekeeper herself, she has broadcasted a program series titled "Propolis" in Acik Radio in 2015. Sezer was a co-organiser and a tutor of workshops in the Kids and Youth Art Biennial in 2016.
www.mariasezer.com