Playwriting & Drama Workshop @ Istanbul



For the Love of Bee! and Darüşşafaka Schools joined the 5th Istanbul Children & Youth Art Biennial with a performance entitled "A Play - A Fact, For the Love of Bee!".
The Playwriting & Drama workshop started with a trip to the Apiary of Şile Bal Evi and to Şile Earth Market on Sunday, April 15th in order to take a closer look to the theme they will work on for the script. 16 students, ages 12 to 14, have interpreted the information on honeybee and their effect on the food chain into a playscript. ) In the following weeks, the motivating supervision of drama teacher, Elif Ongan Tekçe has turned the collaborative script-writing process into a lively interaction that continued on internet in between the practices. The piece was performed at the Istanbul Ferry Lines (Şehir Hatları Vapurları) as well as on stage at the Biennial Exhibition center expanding the circle of knowledge.Sarp Şenesen, an alumni of Darüşşafaka Schools, currently Bahçeşehir University Film and TV Department student filmed the process.
The poster for the day was designed by Pınar Akkurt, a multi-media artist friend supporting the project.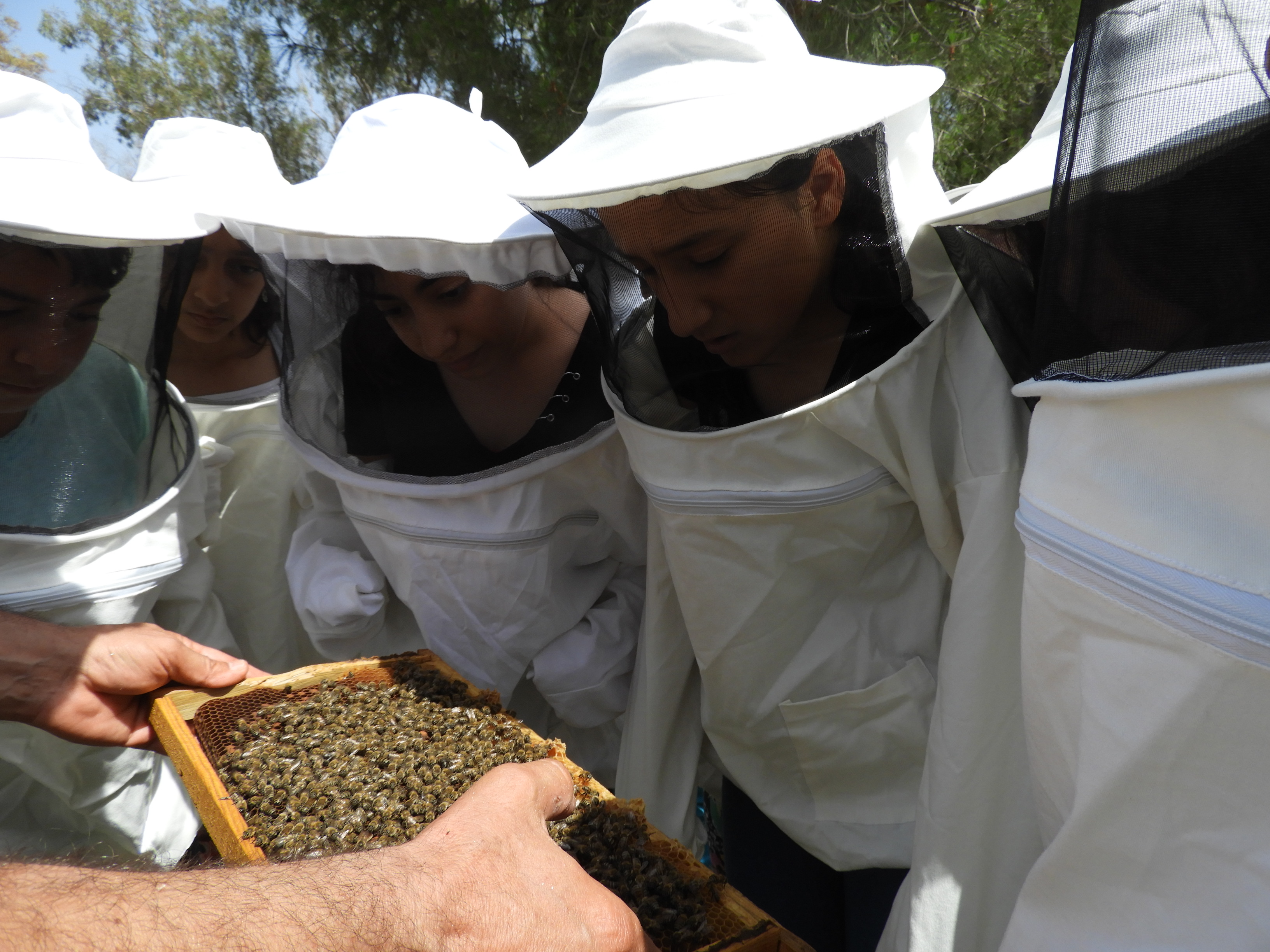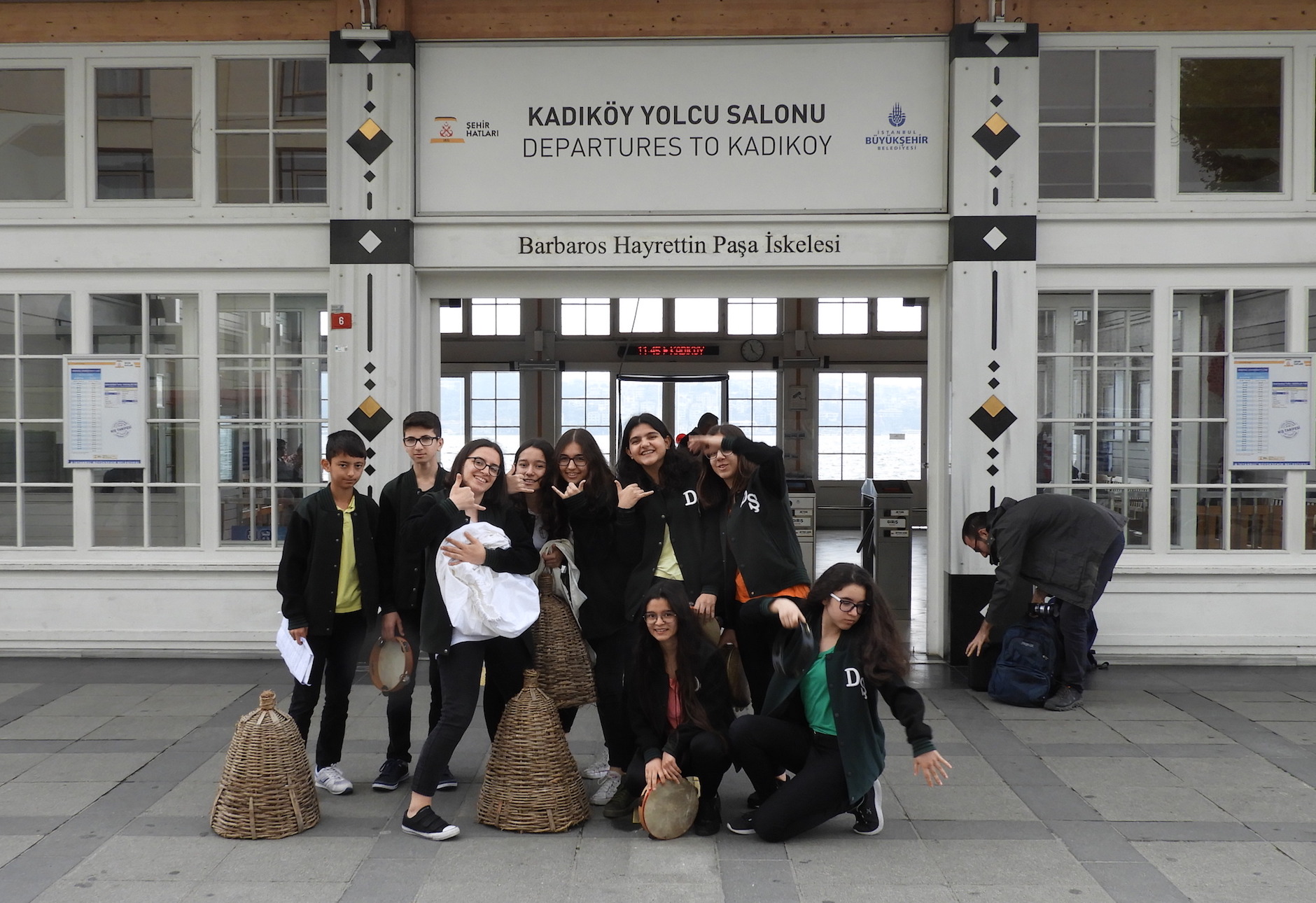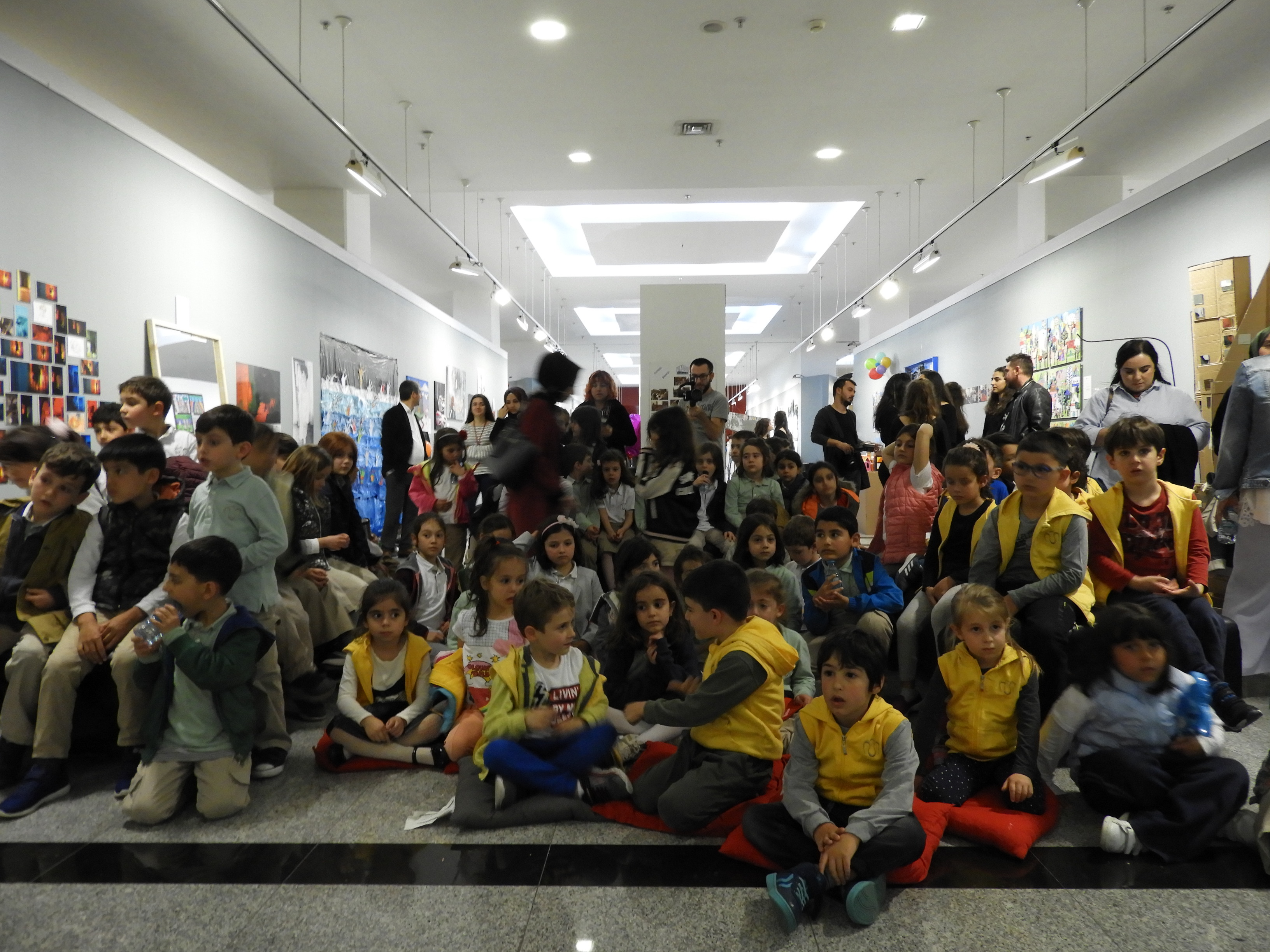 The very first Drama Workshop "For the Love of Bee!" took place during Sinopale 6 in collaboration with "Telvin Art School for Kids". Gülbahar Karaduman has coached 16 kids aged 6 to 10 years to perform the colony life in a hive. The participating kids excited about he bees have shared their experience on public stage during the biennial.


.